Class Room
Facility is available at Level 4/6 with following facilities.
Projector and Screen For Computer/ Video available at both classes at L5/6
Siting Capacipty of 45pax/15pax
Wi-fi access
Book Now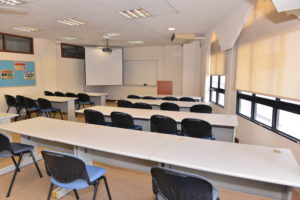 Library
The library is patronized by a group of regular users. Every year new books on Sikhi are added to the collection. In 2014 more than a hundred books were purchased for the library. Readers also visit the library regularly to read newspapers. The Board publishes reviews of new books in CSGB Newsletters to further promote the library. Kids enjoy coloring Sikh symbols in the library as well.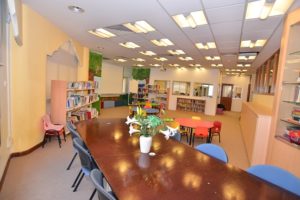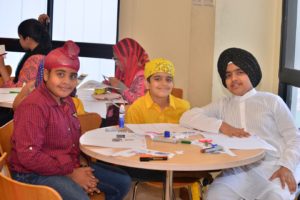 Auditorium
Sikh Centre has a multi purpose auditorium at Level 7 with following facilities.
Seating capacity of 165 (Retractable chairs)
1 Handheld Wireless Microphones
1 Rostrum with Microphone
Front stage of size 6.7X16.6 Feet (1 Feet  Height)
6 wire Mikes for the stage performance in the front.
DVD Player/ Desktop PC/Projector and Screen For Computer/ Video
Multi-System VHS VCR
Wi-fi access
Book Now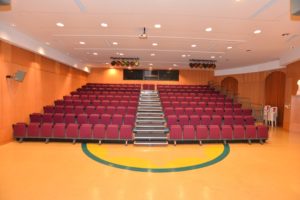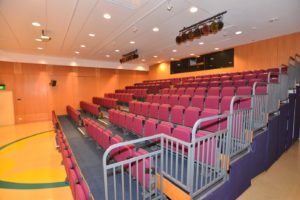 Multi-purpose Hall
This hall is used for Tae Kwon Do classes, Bhangra, Turban Tying classes etc..
Book Now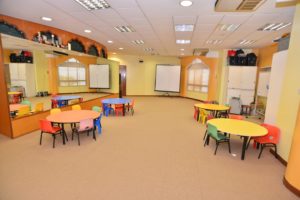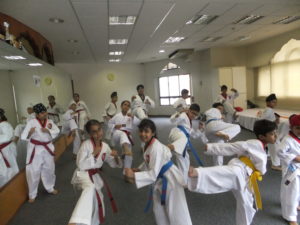 Elders Lounge
This lounge is a place for the retirees to socialize. More than 15 Senior Citizens have been using the lounge daily to meet up and have their own private time. It is located at Level 5 of Sikh Centre.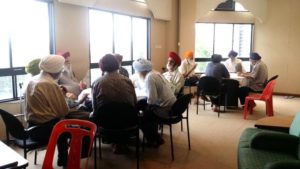 Tuition Classes
Dedicated tutors, with determination and patience help children to improve their examination grades. Classes are conducted at Central Sikh Temple on Sundays, 10am to 1pm by our academically qualified volunteers.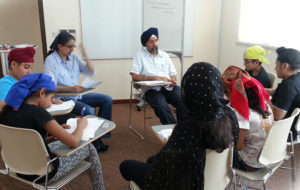 Gym
The well equipped gym at the Sikh Centre is frequently used by a regular clientele of senior citizens and youngsters as part of maintaining their physical health and fitness. The admission is open to all with a monthly fee of $20 (free for senior citizens).