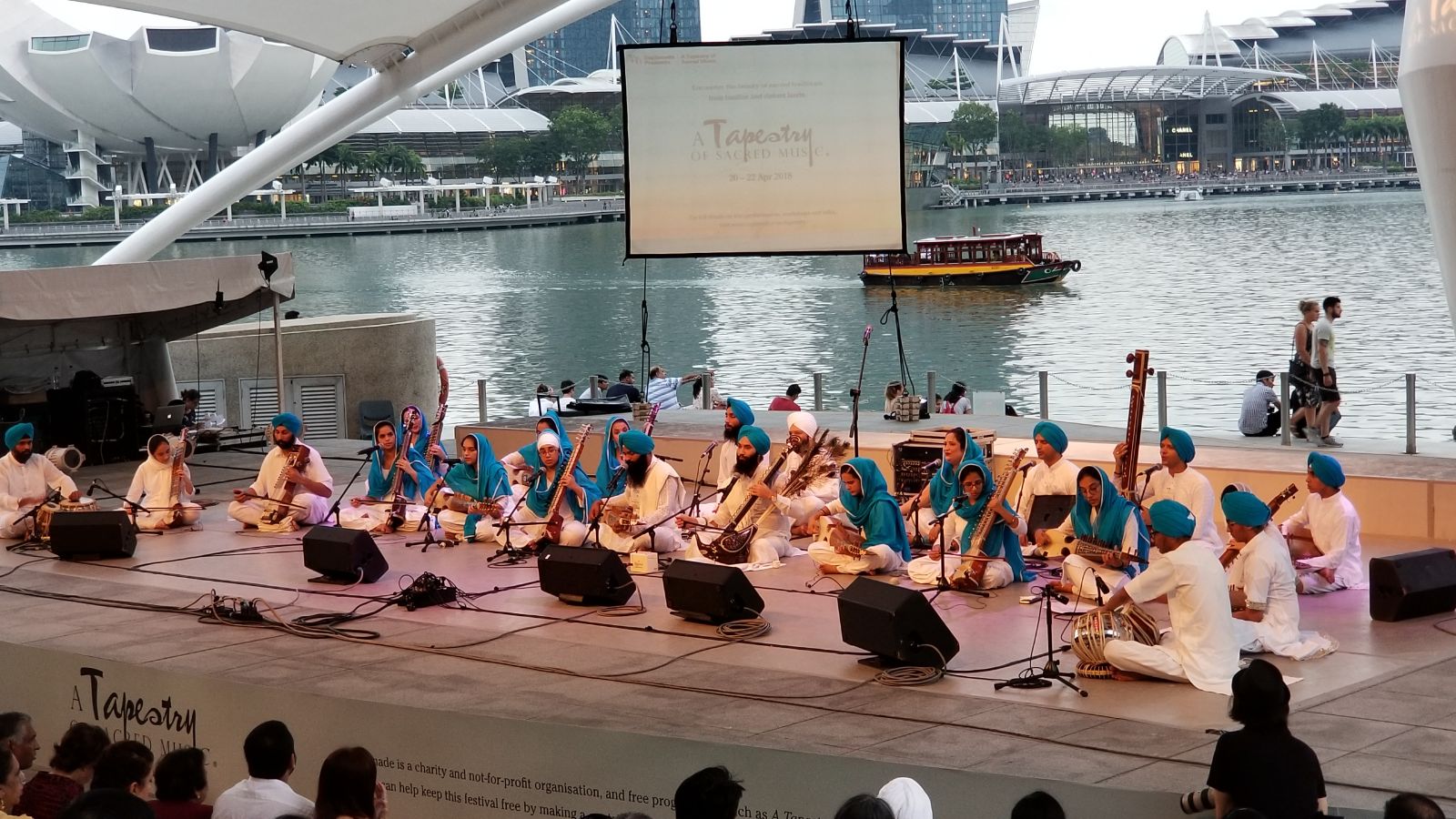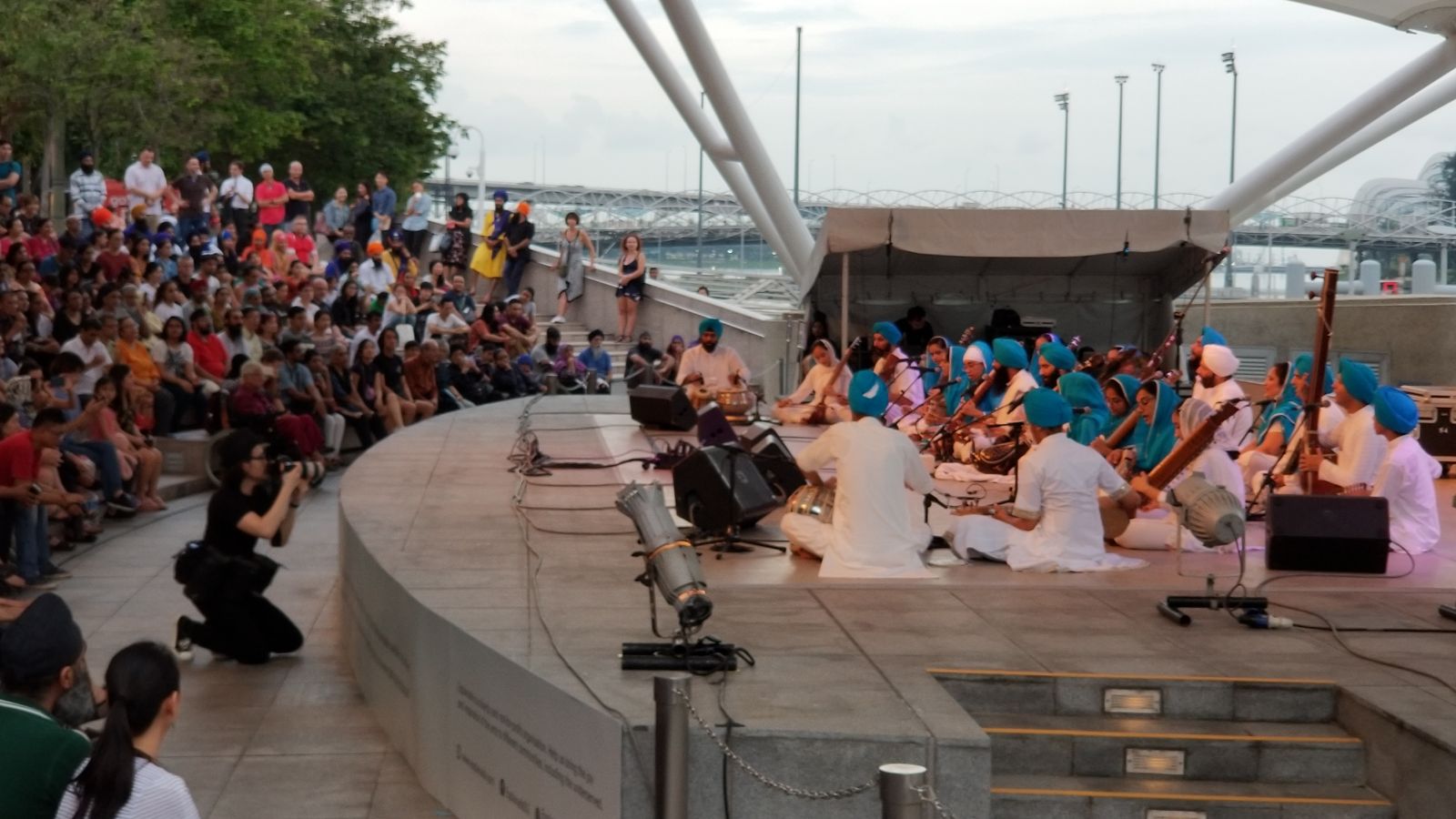 Overview of Gurmat Sangeet Academy?
The Gurmat Sangeet Academy (GSA) was established to promote and establish a love for Gurmat Sangeet among enthusiasts. It offers a comprehensive curriculum for beginners and intermediate level students who wish to pursue the musical study of Gurmat Sangeet. Student may choose to receive individual or group vocal lessons, and/or lessons on the Harmonium, Dilruba, Israaj, Rabab, Sarangi and the tabla.
Besides classroom lessons, students will have the opportunity to participate in small and large ensembles at different platforms (eg, Gurdwara gurpurabs, Esplanade etc.)
Venue?
For the convenience of the sangat, the Academy operates at both the Sikh Centre as well as the Central Sikh Temple.
Faculty?
Mr. Jatinder Singh is an alumnus from Baba Sucha Singh Academy, Punjab, India. Having years of teaching experience under his belt, he teaches vocal, tabla as well as all traditional string instruments like Rabab, Taus, Sarangi, Harmonium and Dilruba.
Mr. Gurminder Singh is an alumnus from Baba Sucha Singh Academy, Punjab, India. He holds a Visharad (Bachelor's degree in Music) from Pracheen Kala Kendra, Chandigarh (a premier All India Institution). He is a trained vocalist & specializes in Taus, Dilruba, Rabab, Sarangi, Tabla and Harmonium.
Fees?
Individual Class (non-related persons)
1 person-$100 per month
2 persons-$80 each per month
3 Persons-$60 each per month
Group class of 4 or more non related persons in each group
1 person-$45 each per month
Group class of 3 or more related persons in each group
Family 1st person-$45 each per month
Family 2nd person-$35 each per month
Family 3rd person-$30 each per month
Registrations?
Contact Jatinder Singh (88570950) and Gurminder Singh (88492180)
About Gurmat Sangeet
Gurmat Sangeet is a unique musical tradition of the five centuries-old Sikh religion established and preached by all the Sikh Gurus, from Guru Nanak Sahib, the Founder of Sikhism onwards. With Gurmat Sangeet, the divine message is communicated through Shabad Kirtan. Shabad Kirtan has been made an inseparable part of the Sikh way of life. Kirtan Chauki tradition has been in vogue in the gurdwaras for centuries and the Kirtan tradition in practice on special occasions is an extended form of this tradition.
The Divine Music of the Sikhs
The Sikhs have a rich musical heritage given by their Gurus. The sacred Scripture of the Sikhs, Guru Granth Sahib is classified into 31 ragas, the musical measures. Guru Nanak, the founder of Sikh religion sang his divine revelations with his companion Bhai Mardana, a bard, who played Rabab (Rebeck). He established the Sikh tradition of singing divine hymns ( Kirtan) combining with a range of musical patterns.  The Kirtan is performed day and night in Harimandir Sahib (Golden Temple, Amritsar), the most sacred of Sikh shrines. In every Gurdwara, the Sikh Temple, the divine hymns are sung every morning and evening.
 Instruments
Harmonium, Israaj, Dilruba, Rabab, Tabla, Sarangi, Keyboard etc.