Dukh Lagae Na Bhai
Monthly program on first Saturday of every month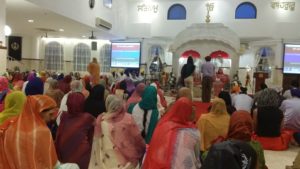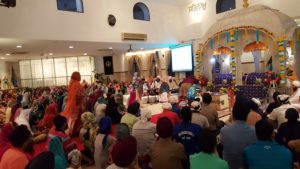 Why Dukh Lagae Na Bhai ?
The listening, singing and understanding of Gurbani purifies and strengthens the human mind. A person who is focused on Gurbani overcomes the pain and sufferings that come into one's life and will be able to face them with strength.
What is Dukh Lagae Na Bhai (DLNB) ?
A monthly program on every first Saturday of every month at Gurdwara Sahib Silat Road. During this session Sangat recites and replicate Gurbani Shabads line by line.
What do we do at Dukh Lagae Na Bhai ?
The Shabads selected for the monthly program 'Dukh Lagae Na Bhai' are easy and simple. Everyone can easily understand and sing the shabads, which will give peace of mind and tranquility. Their minds will be purified and strengthened to face pain and suffering and obstacles.
Coming sessions
[tribe_events_list category="dlnb" limit="3″]
Gallery
Coming Soon! <can link to instagram?>